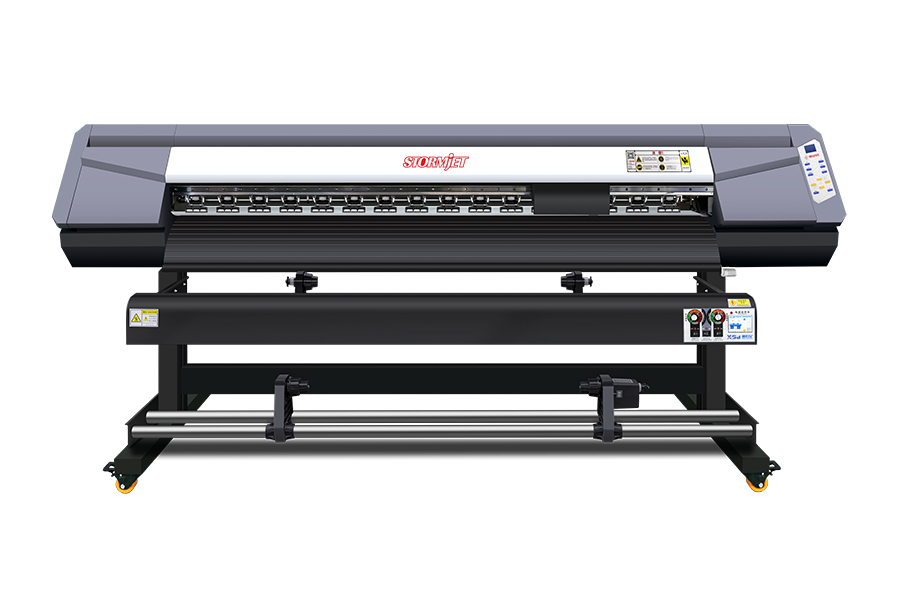 SJ-3180TS
Mode:
Printhead Dx5/Epson I3200
Head Quantity 2
Head Quality 1 or 2
Application Vinyl, Photo Paper, Banner, Backlit, etc.
We're here to help:Easy ways to get the answers you need.
Describe
Application
Parameter
Inquiry

Feature
1. Micropiezo printhead,which supports variable dots technology,max 3200DPI output.
2. Self-designed carriage maintenance station,which cooperates with peristaltic pump and make ink pumping fluently.
3. Integrated BL DC Servo motor whose lifespan is longer and stability is more excellent.
4. Unique 2D edge-feather function,which helps cover bandings caused by nozzle missing.
5. Bulk ink supply system,transparent ink tank is used,which is convenient for operator filling ink.

Detail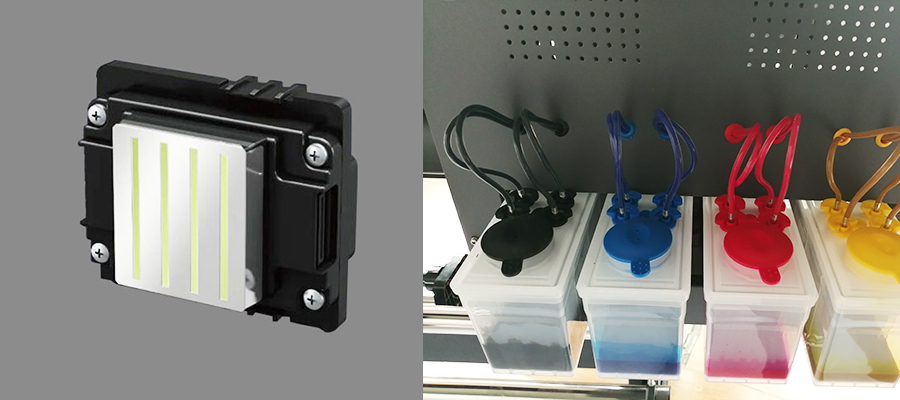 Printhead:
Epson high precision micropiezo printhead.
Ink Tank:
Bulk tanks make sure the continuous ink supply.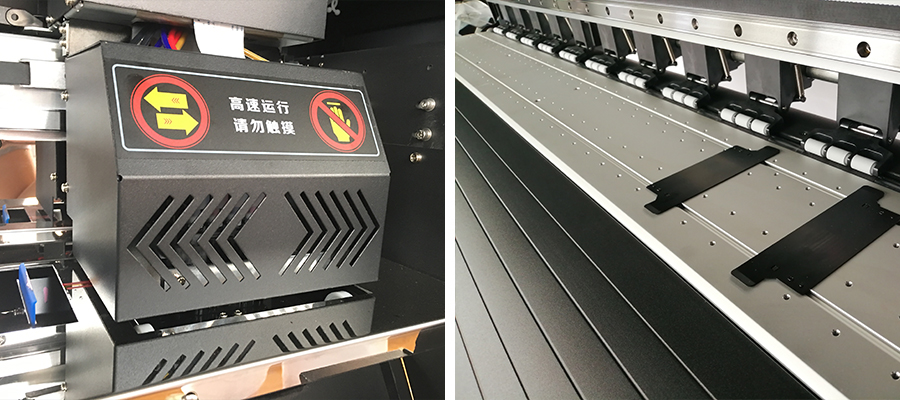 Carriage:
Adjustable carriage frame,applicate for different thickness of media.
Platform:
Platform adopts 8mm aluminimum alloy,which can reduce the shape variables during transportation.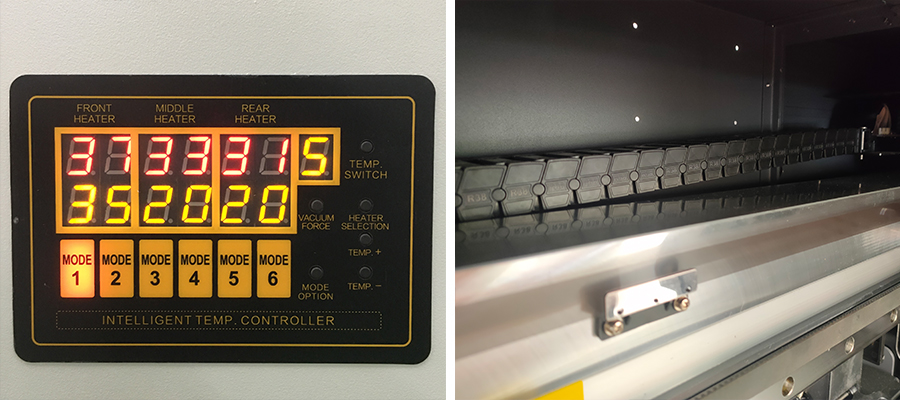 Temperature Control:
Three section body heater,temp is adjustable to accelebrate media drying speed after printing.
Ink Chain:
Imported Germany IGUS ink chain,high quality,to ensure the good completion of printing work.


All the outdoor materials.

Vinyl, Photo Paper, Banner, Backlit, Mesh, etc.




SJ-3180N

Printhead

Type: Epson Dx5
Resolution: 1440DPI
Head Clean: Auto cleaning, flash and Moisturizing

Type: Epson I3200-E1
Resolution: 3200DPI
Head Clean: Auto cleaning, flash and Moisturizing

Quantity

2

Print Speed
*Tested on linear printing without feather function

4pass

32㎡/h

3pass

55㎡/h

6pass

26㎡/h

4pass

40㎡/h

8pass

18㎡/h

6pass

30㎡/h

Print Width

1800mm

Ink Type

Type: Water-based ink(Dye or Pigment),
Eco Solvent Ink, Sublimation Ink
Color:CMYK

Type: Water-based ink(Dye or Pigment), Sublimation Ink
Color:CMYK

Print Media

PP, PVC, Vinyl, Flex Banner, Backlit, Canvas, etc.

Indoor advertising material, Transfer Paper

Rip Software

Maintop6.0, Photoprint19, Onyx 19

Image Format

JPG, TIFF, BMP, PDF, etc.

Computer System

Win7,Win8,Win10

Transmit Port

Network Port

Computer Cofigiration

Hard Disk: 500G or more, GPU: ATI Mobility
Radeon, Memory: 4G or above
CPU: Intel 4 I5 processor or above

Optional Device

Intelligent Dryer, Auto Feeding and Take-up System, Anti Collosion System

Working Environment

Temp.:15℃-30℃, Humidity: 35℃-65℃

Power Supply

50/60HZ, 220V, 10A

Package Machine Size

2950*940*980m

Machine Weight

240kg
Inquiry* Describe Your Buying Requirements in Detail