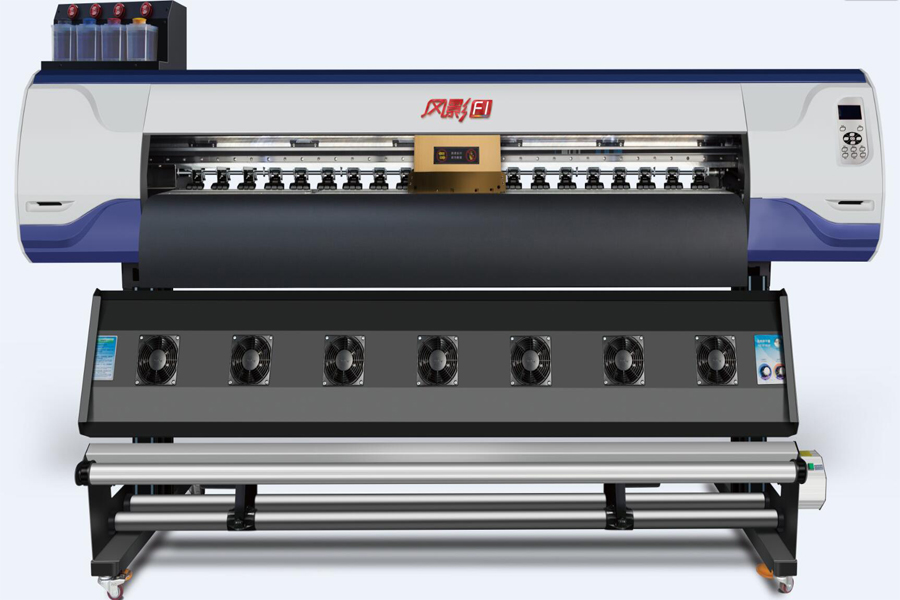 F1(2 or 3 Printhead)
Mode:
Printhead Epson Dx5/Epson 4720(2or3)
Max. Print Width 1800mm
Ink Type Eco solvent ink, water-based ink, sublimation ink, etc
Taking up system Tension system
RIP software Photoprint, Onyx
Warranty 15 months
Application PP, Vinyl, Banner, Back-lit, Mesh, Canvas, etc.
We're here to help:Easy ways to get the answers you need.
Describe
Application
Parameter
Inquiry
PP
Vinyl
Banner
Back-lit
Mesh
Canvas
All eco solvent ink materails



F1

Printhead

Type: Epson 5113

Quantity: 2 or 3

Resolution: 3200DPI

Head Clean: Auto. clean and flash and moisturize.

Type: Epson DX5

Quantity: 2 or 3

Resolution: 1440DPI

Head Clean: Auto. clean and flash and moisturize.

Print Speed(2 head)

2PASS 80M2/H

3PASS 55M2/H

4PASS 40M2/H

2PASS 45M2/H

4PASS 32M2/H

6PASS 26M2/H

8PASS 18M2/H

Ink Type

Water-Based Ink, Sublimation Ink

Color: CMYK

Type: Eco Solvent Ink,Water-Based Ink, Sublimation Ink

Color: CMYK

Print Media

PP, PVC, Vinyl, Flex Banner, Backlit, Mesh, etc.

Roll to Roll, Leaf

Computer Configuration

Operate System: Win7/Win8

Interface: USB2.0

Hard Disk: More than 500G, ATI Mobility Radeon, Memory 4G, CD-ROM, Intel 4 I5 processor

Operate System: Win7

Interface: USB2.0

Optional Device

Heat System: Extra Dryer Device

Take Up System: Auto.

3 Steps Heat System

Work Environment

Temp.: 20℃-35℃

Humidity: 35℃-65℃

Machine Size

Machine Size: 2820*1310*840mm

Packing Size: 2950*930*980mm

Print Width

1800mm

RIP Software

Maintop5.3, Photoprint12, ONYX 12, Wasatch

File Forms

JPG, TIFF, BMP, PDF, etc.

Power Supply

50/60HZ, 220V, 10A

Machine Weight

240KG
Inquiry* Describe Your Buying Requirements in Detail