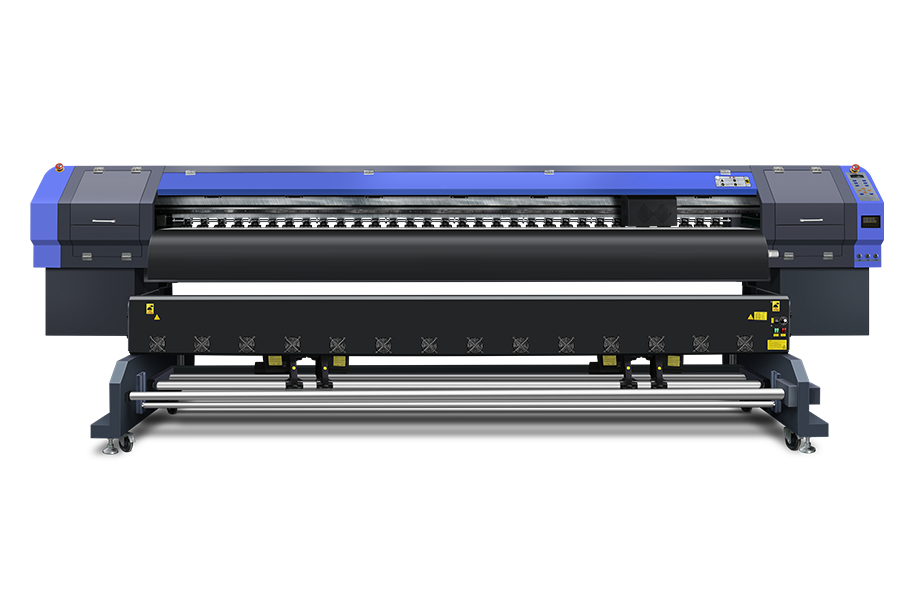 SJ-320TS
Mode:
Printhead Epson Dx5(2)/I3200
Head Quantity 2-4
Feeding/Taking up system 3 sets(2 sets little mateiral, 1 set lage material)
Ink Type Eco solvent ink(CMYK)
RIP software Maintop, Photoprint, Onyx
Warranty 15 months
Application PP, Vinyl, Banner, Back-lit, Mesh, Canvas, etc.
We're here to help:Easy ways to get the answers you need.
Describe
Application
Parameter
Inquiry
Feature
1.Double four-color printing,1.6m and 1.80m wide format output
2.Indoor and outdoor ink are both available, meeting different printing needs.
3.Multi-row pinch rollers ensure the machine can print with an accurate size of feeding media.
4.Printing resolution can reach to 1440dpi,even the word is small as 0.5mm.
5.Three different sizes of dots,achieving the complement of images,even under high speed or low resolution

Detail

Electronic Board :
The board card is designed by ourselves and its quality is guaranteed.
Leadshine Motor:
Dual direction motor from Japen, high-resolution driver linear encoder, higher resolution, fewer erros in length, more stable running.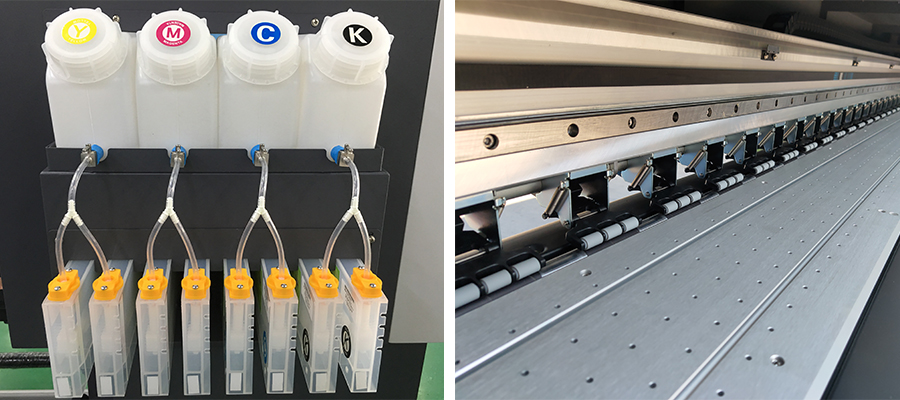 Ink Tank:
Four large ink tanks provide ink durably,keeping wide format high-speed printing wonderfully.
Platform:
Finish machining insdustrial-grade aluminum,alloy platform guarantees long life and efficient printing.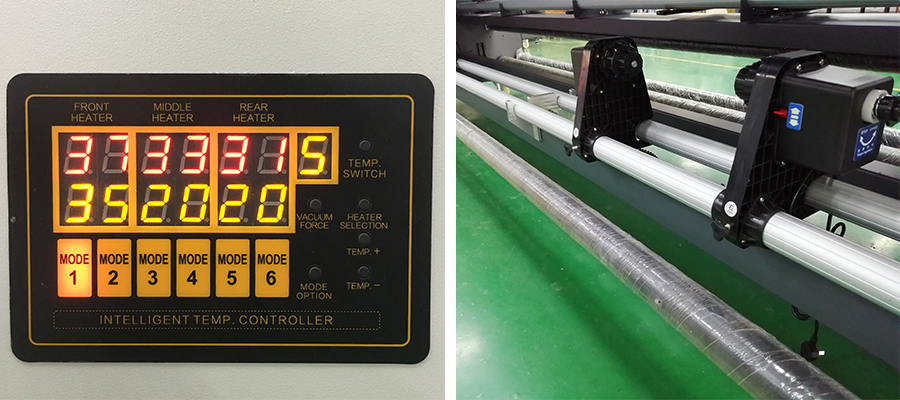 Intelligent Temperture Control:
Three section body heater,temp is adjustable to accelebrate media drying speed after printing.
Feed & Take - up System:
Double-motor take-up unit is standard equipped.

Optional Items
1,Hiwin guide rail,more stable,longer working life,lower noise.
2,Imported dual direction motor,high-resolution driver linear encoder,higher resolution,fewer errors in length,more stable running.
3,Hi USB interface,transmission speed can reach to 480M/S,plug and play conveniently.
4,Adopt EPSON DX5 printhead,variable dots technology,1440DPI high resolution output.
5,VSDT variable droplet techonology,the smallest droplet is 3.5PL,largest droplet is 27PL,achieve the prefect printing quality.
6,Unique two-dimension intelligent eclosion and wave-eclosion function,elimination banding effectively in printing,improveing printing quality obviously.
7,Different kinds of printing mode,reach to 28m per hour in production mode.
8,High quality,clean,pump and moisturize automatically,which can also pump ink well and keep the ink flow fluently.
9,Four large ink reservoirs provide ink durably,keeping wide format high-speed printing wonderfully.
10,Adopt the most recommended ink in advertising industry,achieving fast drying,moisture-proofing and sticky-proofing.
PP , Vinyl , Banner , Back-lit , Mesh , Canvas , All eco solvent ink material


SJ 320TS

Printhead

Type: Epson Dx5 Micropiezo Printhead
Number of Nozzles: 1440(1PC)
Resolution: 1440DPI
Head Clean: Auto cleaning, flash and Moisturizing

Type: Epson 4720 Micropiezo Printhead
Number of Nozzles: 3200(1PC)
Resolution: 3200DPI
Head Clean: Auto cleaning, flash and Moisturizing

Quantity

2

4

2

3

Print Speed
*Tested on linear printing without feather function

4pass

32㎡/h

53㎡/h

2pass

80㎡/h

124㎡/h

6pass

26㎡/h

36㎡/h

3pass

55㎡/h

85㎡/h

8pass

18㎡/h

4pass

42㎡/h

63㎡/h

6pass

30㎡/h

44㎡/h

Print Width

3200mm

Ink Type

Type: Water-based ink(Dye or Pigment), Eco Solvent Ink, Sublimation Ink
Color:CMYK

Print Media

PP, PVC, Vinyl, Flex Banner, Backlit, Mesh, etc.

Rip Software

Maintop6.0, Photoprint19, Onyx 19

Image Format

JPG, TIFF, BMP, PDF, etc.

Computer System

Win7,Win8,Win10

Transmit Port

Network Port

Computer Cofigiration

Hard Disk: 500G or more, GPU: ATI Mobility
Radeon, Memory: 4G or above
CPU: Intel 4 I5 processor or above

Optional Device

Heat System: Extra Dryer Device
Take up System: Auto

Working Environment

Temp.:15℃-30℃, Humidity: 35℃-65℃

Power Supply

50/60HZ, 220V, 5A

Machine Size

Machine Size: 4680*1130*1490mm
Printer Packing Size: 4815*1100*1650mm

Machine Weight

750kg
Inquiry* Describe Your Buying Requirements in Detail