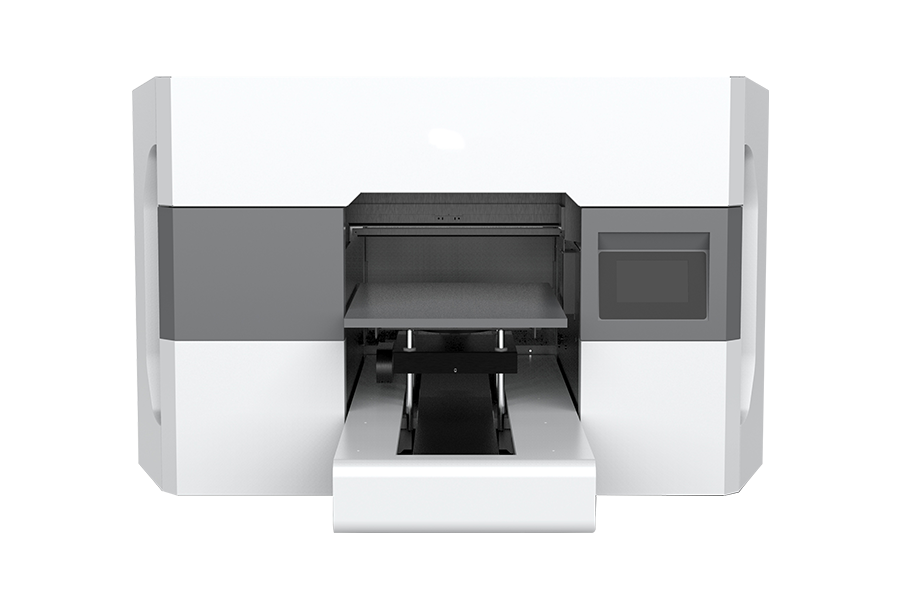 UV-A3 Printers
Mode:
Printheads UV-A3 Printer
Print Size Flat(297*420mm), Roll(297*420mm)
Resolution 3200
Printheads Quantity 1
Color C M Y K W Varnish / Y M C K Lc Lm W
We're here to help:Easy ways to get the answers you need.
Describe
Application
Parameter
Inquiry
1. Function & Characteristics
* EPSON i3200 S1HD Printhead: High-resolution, photo-quality output。
* Lifting Suction Platform: High-precision honeycomb hardaluminum platform, the flatnessis controlled within 0.1mm.
* Lifting Ink Station Design: The motor drives the ink station up anddown,precisely controls the position ofthe carriage, and protects the nozzlemuch better.
* Intelligent Ink Supply System: Brand-new ink cartridge design, withautomatic ink circulation and ink shortagealarm function.

2.Simple Operation Application
* UV Printing on Cylindrical Object
Using the rotary set, it rotates the bottle or othercylinder, allowing UV printing on the entire surfaceof the cylindrical item. Printing material and designbecome integrated part of the total work.
* Automatic Circulation System for White Ink
Achieve the white ink circulation to ensure that thewhite ink always keep flowing state, avoid white inkprecipitation or nozzles clog.
Inquiry* Describe Your Buying Requirements in Detail