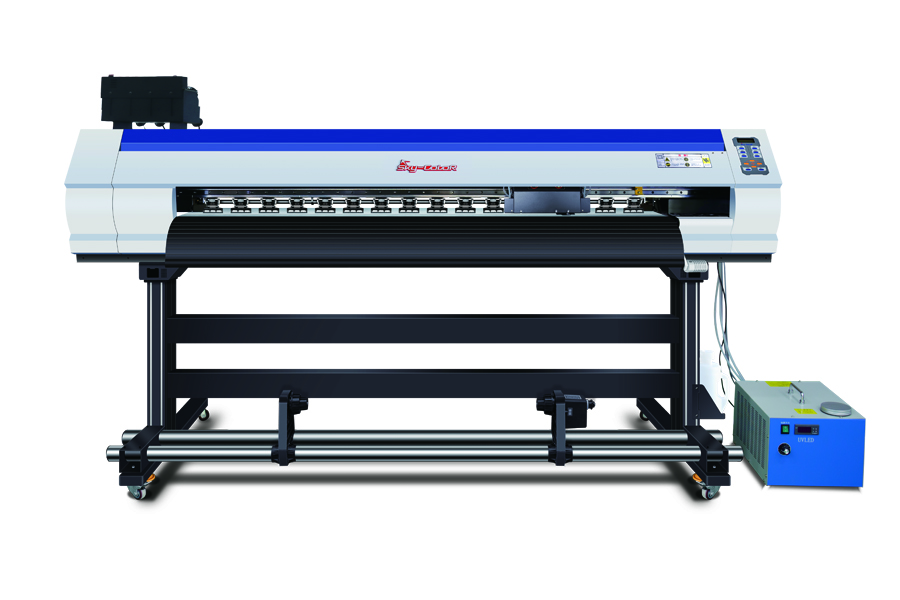 SC-4180UV
Mode:
Printhead Dx5/Epson I3200-U1
Head Quantity 2
We're here to help:Easy ways to get the answers you need.
Describe
Application
Parameter
Inquiry
Feature
1. Imported Cartridge Capping Station
Head clean and moisturize can be set to be don during printing automatically,which keeps the ink flow fluently.
2. Compatible With Different RIP Software
Compatible with different RIP software,Maintop,Photoprint,Onyx etc.
3. Leadshine Servo Motor
Dual-direction servo motor,high resolution driver,linear encoder,higher resolution in length,more stable running.
4. Intelligent Edge Feather Function
Unique two-dimension intellignet feather function,eliminating BANDING effectively during printing,improving
print quality obviously.
5. LED Lamp With Water Chiller
LED uv lamp with longer lifespan, 15000h can be used.
6. Double-Motor Take Up Unit
Double power take up unit, high resolution frosted feeding shaft.Make sure high precision of feeding system.
SC-4180UV

Printhead

Type: Epson Dx5
Resolution: 1440DPI
Head Clean: Auto cleaning, flash and Moisturizing

Type: Epson 4720
Resolution: 3200DPI
Head Clean: Auto cleaning, flash and Moisturizing

Quantity

2

Print Speed
*Tested on linear printing without feather function

6pass

11㎡/h

6pass

15㎡/h

8pass

8㎡/h

8pass

11㎡/h

Print Width

1800mm

Ink Type

Type: UV Ink
Color:CMYK+W

Feeding Media

Roll to roll

Rip Software

Maintop6.0, Photoprint19, Onyx 19

Image Format

JPG, TIFF, BMP, PDF, etc.

Computer System

Win7,Win8,Win10

Transmit Port

USB2.0 / USB 3.0

Heating System

Front, bed and rear body-heaters and UV lamp

Working Environment

Temp.:15℃-30℃, Humidity: 35℃-65℃

Power Supply

50/60HZ, 220V, 10A

Package Machine Size

2950*940*980m

Machine Weight

240kg
Inquiry* Describe Your Buying Requirements in Detail