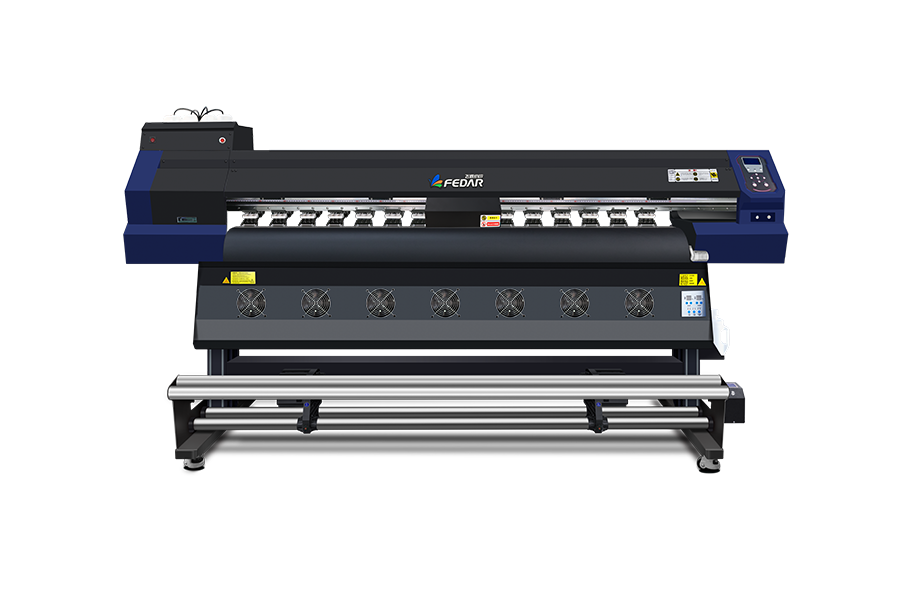 AL193 3 Heads Printer
Mode:
Printhead Epson I3200-A1
Max. Speed 110 ㎡/h
Print Width 1900mm
Ink Type Water Based Pigment/Sublimation Ink
We're here to help:Easy ways to get the answers you need.
Describe
Application
Parameter
Inquiry
Feature
1. High Precision Printhead:
Adopt Epson I3200-A1 printhead with 3200 nozzles,which improve the speed of printing greatly.
2. Intelligent Ink Starving Alarm:
Reduces the tediousness of frequently checking the remaining amount of ink, and at the same time reminds to add ink in time to ensure the continuity
of printing work.
3. Advanced Capping Station:
Equipped with advanced intelligent auto printhead cleaning and moisturizing device,which can pump ink well and keep the ink flow fluently.
4. Intelligent Foggy Printing & VSDT Printing:
Unique two-dimension intelligent foggy and wave-foggy function, and VSDT variable droplet technology, improve printing quality obviously.
5. Stable Media Feeding and Take-up System:
Convenient and fast, the printing media is quickly stored, equipped with automatic paper measurement and anti-rubbing function,the consumables are
warped, printing is automatically paused to prevent scratching the printhead.
6. Wide Application:
With help of heat transfer machine,printed images can be transferred to many different non-elastic material, such as polyester,chiffon, silk, and flag
banner. No limit on the patterns makes it a good choice in decoration, garment and advertising field.

Detail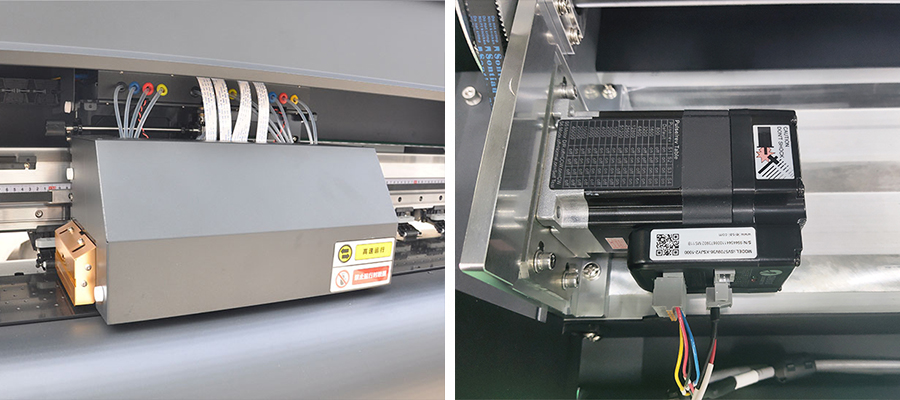 Carriage:
The position of the print head can be adjusted according to different printing medias, and anti-collision devices at both ends to give the print head
more comprehensive safety protection.
Leadshine:
The two-way Leadshine brushless motor has higher accuracy, smaller length error and more stable performance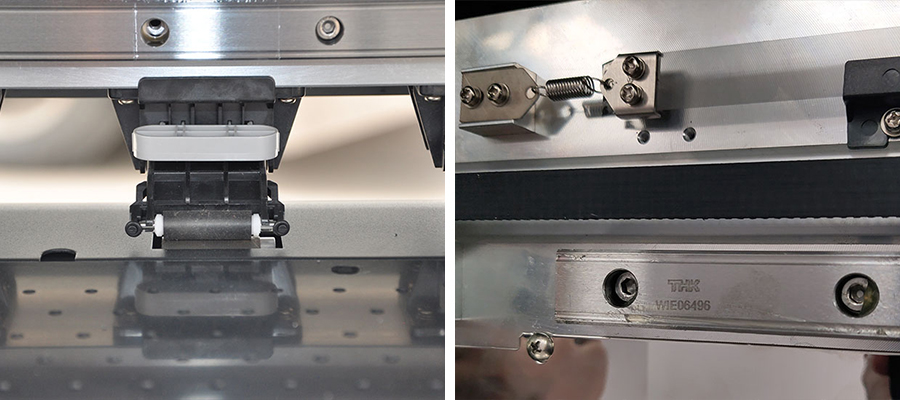 PinchRoller:
US fluororubber pressure roller prevents static electricity from flying ink, prints more accurately and rejects wrinkles.
Guide Rail:
Using Japanese THK mute linear guide rail, the movement is more stable and the service life is longer.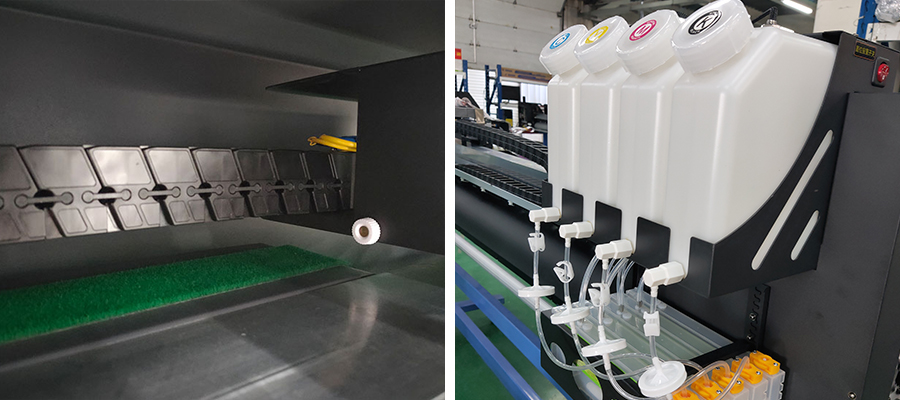 Ink Chain:
Imported Germany IGUS ink chain,high quality ,to ensure the good completion of printing work.
Ink Tank:
Four units of 3L super large capacity ink reservoirs provide ink independently and continuously.


AL193

Printhead

Epson I3200-A1

Nozzle Quantity

3200

Printhead Quantity

3

Print Width

1900mm

Ink Color

CMYK

Print Height

2-5mm

Resolution

360*1200/360*1800/
720*1200/720*1800(DPI)

Media Transfer

Auto Tension Taking-Up Meida Device

Speed
*Tested on linear printing without feather function

2pass

120㎡/h

Drying Method

Extra Dryer Device

3pass

85㎡/h

Ink Supply Method

Siphon Positive Pressure Ink Supply

4pass

65㎡/h

Head Moisture
Method

Auto Head Cleaning and Moisturize

6pass

45㎡/h

Print Media

Transfer Paper

Ink Type

Sublimation Ink,
Water based Pigment Ink

Transmission
Interface

Gigabit LAN

Computer System

Win7, Win8, Win10(Professional)

File Forms

TIFF, JPG, EPS, PDF, etc.

Operate Environment

Temp.:15℃-30℃, Humidity: 35℃-65℃

RIP Software

NeoStanpa,Ergosoft,
Onyx,Photoprint,Maintop

Package Size

3250*960*1170mm

Power Supply

210-230V, 50/60HZ, 16A
Print Power: 1000W
Dryer Power: Max.3500W

Computer Configuration

Hard Disk: NTFS, C Disk Space: More than 100G, HARD Disk:WG500G GPU: ATI Discrete GPU,
Memory: 4G, CPU: Inte I5/I7, G-Ethernet

Standard Configuration

Ink Level Alarm System
Inquiry* Describe Your Buying Requirements in Detail